Good morning blogging friends. It is Saturday morning and such a lovely day. The temperatures are perfect this morning. (64 degrees) I really love this time of year. I really think it is my favorite season. I love Spring too. So, I guess it is a toss up between the two.
For the challenge, over at
CATCH THE BUG CHALLENGE BLOG,
we are to use the theme
"Harvest/Seasonal"
I picked this image because it raps up the theme....We have the bounty's of the land this time of year that represents the pumpkin in the picture and all the other wonderful fruits and vegetable we get this time of year. I love Thanksgiving and what it means to all of us. Then, we have the fun time that Halloween brings to the children and their families.
I hope each of you enjoy the season.
I have used Stampin Up and DCWV papers. Stampin Up circle and circle scallop punches. I have also used Copic markers.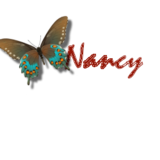 Thank you for taking the time to visit my blog. I appreciate your comments!