Woohoo, exciting news.....I am a grandma to a 9 lb. 4 1/2 oz. baby boy on Wednesday...and another grandson today (thursday). 9 lbs. 14 ozs. Pictures will follow.
I just returned home from my second trip to visit Arlana and my dad in the past two weeks. It was very difficult to come home. I have been really slow on commenting this week on our followers cards. However, I finally got caught up Monday night. Please bear with us for the next few weeks. Arlana, Judi and I will try really hard to comment but may not be able to all the time. . We appreciate all of our followers and love your cards.
Diane has some of the cutiest images. She is offering five (5) digis to our grand prize winner.
I hope you will go take a look and join us this week. You won't be disappointed.
Here are my cards.
"Fish Ahoy"
This one is a freebie called: "Baby Bear Roses"

Supplies:
Images: "Fish Ahoy" and "Baby Bear with Roses"
Emblishments: Duck buttons, Ribbon, Flowers.
Copics: "Fish Ahoy": E31, Y011, BG10, Y08, Y15, YR65, G21, E37, R85, YR14, E57, C3 and YR23.
Stampin Up Pastels
Paper: Stampin Up, Debbie Mumms
Baby Bear Roses:
Copics: E13, RV13, Y17, E93, R35, R39, G99, YG06, YR14 and E09.
Paper: Stampin Up
Embossing folder: Hearts-Cuttlebug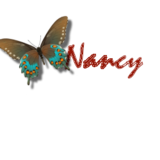 Thanks for visiting my blog. I really appreciate and love your comments!