Good morning and welcome to my blog.
Jodi has this never ending imagination and creativity. It is so fun to see what she has created from week to week. And, I have to stop by every friday to pick up her adorable freebie. You don't want to miss out on that.
It is with sadness, that we say goodbye to two of our DT member's on the Sweet Sketch Wednesday Design Team.
Patti and Geneveive are stepping down from our team. They will both be greatly missed. I hope you will stop by and give them a little love.
Erika, has joined us back for the summer while she is on break from teaching school. Erika was on the DT last summer. I am sure you remember her. It is great to have you on board, Erika.
Now for the Bugaboo party:
OUR GRAND PRIZE WINNER THIS WEEK WILL RECEIVE
Everything That You Ever Wanted to Know About Bugaboo Stamps: As if raising five children in the frozen land of the North was not enough of a challenge,
Jodie Mackrell
decided to dip her cold little Canadian toes into the world of papercrafting by opening an online store full of her illustrations. That was two years ago. Today
Bugaboo Stamps
is one of the leading companies in digital images, and we're still growing! From seriously snarky to sugary sweet to sublimely soulful all the way over to the other side of the super sexy spectrum, you're bound to find all that you need and more to create your paper projects. Jodie works very hard to provide New Releases and Freebies every week!
Our DT diva's have really created some cute cards this week for your inspiration.
I have two birthdays coming up for two of my granddaughters. I made these cards for them. 
The image I have used is called
Recipe
Paper: Stampin Up and Recollections
Birthday Embossing Folder
Ribbon
Copics
Handmade Spirl Flowers and flowers from Michaels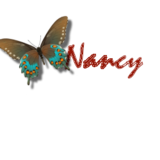 Thank you for taking the time to visit my blog. I appreciate your comments!