Last summer I had a tomatoe basket hanging on my back deck. There was a side of it that had torn open from the wind from the previous year. It looked pretty bad and I decided I was going to take it down. I got the ladder and reached up to take it off the hook. As I lowered it, I looked inside. There was a with three bird eggs in it. I couldn't remove it and hung it back up so that my grand kids could see the little birds when they hatched. It was really fun for them to watch the little birds as they grew and then flew away. The images I picked this week reminded me of the little birds.
Here are a couple of picture.
Laurie, from Doodle Pantry is our sponsor this week. We are delighted to have her here at
SWEET SKETCH WEDNESDAY
.
http://doodlepantryblog.com
"I am simply thrilled and so thankful to be able to sponsor Sweet Sketch Wednesday Challenge! We have a wide variety of whimsical characters as well as realistic scenery, floral images, scriptures and a small selection of digitally pre-coloured images. My digital doodles have a special place in my life, and I enjoy the opportunity to share them with everyone at affordable prices."
Our Grand Prize winner this week will receive:
3 digi images from the Doodle Pantry shop.
Supplies:
Papers: Nana's Nursery, Stampin Up, DCWV and Bazzel
Nestie Seniment Die
Copics
Stampin Up Punch-Scalloped Oval
Ribbon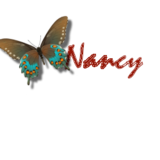 Thank you for taking the time to visit my blog. I appreciate your comments!