provides themed categories of over 1000 fun and
whimsical digital images, including fairy tales and magical mermaids,
cutie kids, vintage illustrations, sentiments
and lovely designs for
all occasions!
Tammy is our sponsor this week from A Day for Daisies. I really look forward to using Tammy's images. They are so fun to work with and so whimsical. Tammy is offering our
to the ADFA Shop. How cool is that!!

Make sure you leave a comment when posting your card on SSW to insure that you will be entered in the Grand Prize Drawing.
Arlana's sketch.
When I picked my image for this week, I was really taken by this image called "Poppy Fairy" In my front yard, I have several big rocks that are apart of my landscape. I also have a big area that is a carpet of Pink Mexican Primrose in the spring and summer time. The primrose looks just like poppies. They are really beautiful. The thing that makes it so fun is that there are a lot of children in the neighborhood that call this area their "Princess Castle ". They love walking through the primrose in their magical kingdom. It is fun to watch them. This image reminds me of them.
POPPY FAIRY
Recipe:
Stampin Up paper and paper from my stash.
Copic markers
Ribbon
hand made flower
Rhinestones
Sentiment from a set of stamps
This is Jacki's Last week as part of our Design Team :(
Jacki, we will really miss you and your beautiful creations,
I know I speak for all of us at
Sweet Sketch Wednesday when I say,
it's been a real pleasure being part of this team with you
and we wish you every success for the future.
We hope you will pop back from time to time.
Best Wishes Jacki, from all of us xx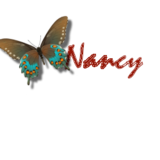 Happy New Year Everyone!!!!
Thank you for taking the time to visit my blog. I appreciate your comments!