Wow, I just got back home from a wonderful trip to New York to visit my Daughter and her family. It was so fun to get reaquinted with my grand-daughter and little grandson. They are so cute. I haven't seen the baby since he was a month old. He will be one in October. I think he decided that his grandma was ok before I left to go home. He love his mom but, before I left, he would lay his head on my shoulder and then on his moms. He would go back and forth to both of us. It was really hard to leave them. They have both grown up so much.
The saturday before I left to come back home my daughter and one of her friends and I walked in a 5K. I know, I said "walk". that is doing really well for me. I do wish I could "run" like I use too. But, I am doing really, really well walking since I broke my femur and hip a few years back. It was such a beautiful park and the day was gorgeous. What more can you ask for.
Our wonderful sponsor this week over at
SWEET SKETCH WEDNESDAY
is
Meljen Designs

.
I love these gorgeous images. They are so fun to work with. Melissa has such a wonderful talent. She has so many images to choose from. Infact, it will be hard for you to just pick one.
Melissa is offering our GRAND PRIZE WINNER (4) four digis of winner's choice.
Meljens Designs
Arlana's sketch
"Beach Kitten"
Here it is, the tail end of the summer and I couldn't resist this adorable image. I didn't get to the beach this summer but, if I had, I would have liked to be as relaxed as this "Beach Kitten" is. She really brings a smile to my face.
Recipe:
Stampin Up, American Craft Girl and paper from my stash.
Auqa Pearls, Ribbon and Shell
Copic markers
Crystal Effects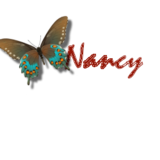 Thank you for visiting my blog. I appreciate your comments!