Good morning and welcome to my blog.
I have been so excited to share some pictures from a "Color Run" my family participated in this past week in Phoenix, AZ. We have not had rain for months and the weekend of the race, it has rained for three straight days. We were so sure that the weather would be fabulous because it was in Phoenix. What else could it be. Well, a little rain didn't stop our family. The only concern that we had was that the people conducting the event might cancel the race because of the weather. But, the race was on.....and was it ever fun. The race was for the "Special Olympics" in our area.
( Sponsoring those with Disabilities)
It is a very worthwhile cause. A division of my work is devoted to children and adults with disabilities.
However, for my family, we had our own special reason for participating in the run.
Our family dedicated the run to Mike who passed away three years on ago on January 25th from cancer and to a dear friend of ours "Krista" that is struggling with her fight against cancer.
My daughter, Elisa made the Perry the Platypus hats....Yes, we are the Perry clan.
A friend from work came down a participated with us too. I feel bad we didn't get pictures of her. She barely made it in time for the race.
Here are our fun "before" and "after" pictures.
We stopped for lunch at "Red Robin" on the way home. I must say we really got some looks from people. I guess not everyone knew about the "Color Run". Oh well. We had a blast and that is what counts. Thanks to my family for making this one of the best weekends in some time..Love you all.
Now, for our sponsor this week over at
SWEET SKETCH WEDNESDAY
Torico
Hello everyone! I'm Torico, the owner of Birdie Brown. I'm a mom to two kids who live in Japan. I've been loving doodling since I was a child, and have a passion for card making now!
At my Etsy shop, Birdie Brown, I'm offering whimsical and cute (Japanese "kawaii") digital stamps created from my original illustrations. I love "simple & cute" designs. So, most of my digital stamps are designed to match such a style. If you also like "simple & cute" style, you'll find something you have been wanting on Birdie Brown!!
Our Grand Prize Winner will receive:

3 digital images of your choice
Summer Memories
Supplies
Stampin Up and Recollection papers
Rhinestones
Twilled Flower
Fisker Flower Punch
Brad
Stampin Up Round Corner Punch
Cuttlebug Lattace Embossing Folder
Copics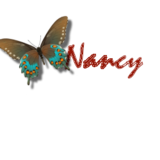 Thank you for taking the time to visit my blog. I appreciate your comments!