Sweet 'n Sassy Stamps
is a Christian digi stamp company offering a wide variety of hand drawn digital stamp designs and sentiments for the digital stamper or scrapbooker. We started out as a clear stamp company back in November 2007 and made the change over to all digital in February 2010. We have hundreds of fabulous digis to choose from starting at just $.99. Check us out at
http://sweetnsassystamps.com/
Grab your chair and beverage of your choice and get creating!!
We would love to have you join us this week over at
Sweet Sketch Wednesday
. Arlana creates wonderful sketches for us to follow and there is always a grand prize winner each week from our sponsor. So, what are your waiting for....come and join us!! this weeks winner will receive a
$10.00 gift certificate
to use at the
Sweet n' Sassy store
.
Three of our Design Team members are stepping down. Erika, Melissa and Stacey. They have been a wonderful part of our team and will be greatly missed. We want to wish them and their families the very best and thank them for their dedication!
So, with no further ado...
Here is my take on the sketch this week for Sweet Sketch Wednesday.
"Noah's Ark"
Supplies:
Paper: Stampin Up, My Minds Eye, DCWV and Brazzle
Copics: YR14, E31, YG11, YV11, YG03, C3, E09, YR65 and BG05
Button, ribbon and homemade flower
Bird Brad from the "Brad Outlet"
"A baby is a gift from God" sentiment from Sweet n' Sassy
"Merry Christmas" sentiment: Digital
Hope you enjoy my little creations this week!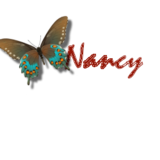 Thanks for visiting my blog. I appreciate your comments!