Good morning everyone. I hope you all had a wonderful Christmas. I spent Christmas with my children and grand-children. Most of them anyway. We had a wonderful week together. I also had a wonderful suprise from one of my blog friends and former DT member...."Terry". She sent me the sweetest Christmas card. It brought tears to my eyes to know that she would remember me and remember what took past last year at this time. "A great big hug to my sweet friend". I really appreciate all of my blog friends and DT members. Each one of you have brought a ray of sunshine in my life this year and it has meant so much to me. It has really been a difficult year for me and I hope that next year will be a little better. It is such a joy to be able to share our talents together and our joys and sorrows.
I want to wish each one of you a blessed New Year.
It is hard to believe that the year is almost over. I would love to have things slow down just a little bit. Have you set a New Years Resolution....??? I haven't even thought about it yet. If you have, leave me a comment. I would love to know what it is.
Now, for our fabulous sketch Arlana has designed for us over at
Our sponsor is Jodi at
BUGABOO
. Jodi is continuiously making new images. She has such a wonderful imagination. I am in awe each time I visit her store.
She is offering seven (7) digi stamps to the Grand prize winner this week. I hope you will stop on by and join in the fun...
We love to see your creations.
You can find this adorable image
here
.
AKVWinter Sled
Supplies:
Paper: Stampin Up and DCWV.
Copics: E00, E33, C3, C1, C7, YR14, YG03 and R27
Image: Bugaboo (AKVWinter Sled)
Sizzix Snowflake Embossing folder
Stickles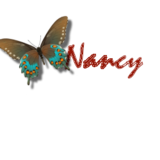 Thank you for visiting my blog. I appreciate your comments! Happy New Year!!!