I had quit the day yesterday. I had to start using a new web based billing program at work. Instead of the billing taking a half a day to process, it took me from 8:30 am to 9:30 pm last night to finish it. I am so unimpressed with the improvements this web based company has made to make things easier for our company. Enough of that...I can't deal with it any longer tonight. I am just praying now that it actually processed without any errors. Time will only tell.
Well, it is that time again. I must say that it is the one thing that makes my day!
It is
SWEET SKETCH WEDNESDAY
time!!!
I really had a lot of fun creating my card this week with this fun sketch. I really think it will be one that you will enjoy using too. You won't be disappointed in the DT creations this week either. They are fantastic. So, hop on over and join us. We would love to see your creations.
Our sponsor this week is
DI'S DIGI DOWNLOADS.
Diane is offering (5) five digis to our grand prize winner this week.
I fell in love with this image. Di has some really fun images and backgrounds to work with. You will have a very difficult time choosing "just one" from her collection.
Papers:
Stampin Up and K & Comapny
Ribbon, Brads and Twine
Copic Markers:
Stampin Up Pastels
Circle and Scallop Circle Nestibilities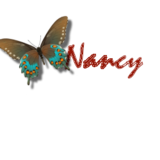 Thank you for visiting my blog. I appreciate your comments!