Hello everyone. I have had such a delightful week. Two of my daughters, son-in-law and grandkids have been visiting. We have really had an enjoyable time together. It is time for them to go home as school will be starting here shortly.
Our sponsor this week at
SWEET SKETCH WEDNESDAY
is
DIGI STAMP BOUTIQUE
.
Sally Ann is offering (6) six digi images of your choice to our GRAND PRIZE WINNER. I hope you will join us in the fun. Be sure to stop by our DT members blogs and check out their cards.
Here is Arlana's wonderful sketch.
The name of this card is
"Off to School Ava"
Recipe
Papers:
Stampin Up and Scribble, Scrabble-"Paradise Found"
Copic markers: Y32, YR14, E93, BG10, E00 and C1
Handmade flowers
Ribbon and brads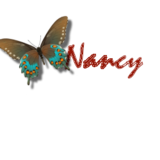 Thank you for visiting my blog. I appreciate your comments!