We are delighted to welcome
Here is Arlana's delightful sketch
This is Sketch 118-49 which means it's a repeat of one of the favorite sketches in the past from Week 49. I can see why this sketch is a favorite!
I would like to welcome Michelle from "Michelle's Blog and Card" to Sweet Sketch Wednesday's Design Team.
Please stop by her blog and give her a warm welcome. We are delighted to have her apart of our team.
Here is "Barry Winter-1" and you can finds him at
http://stampfairy.com/digistamps_christmaswinter_barrywinter1.htm
The supplies that I have used for my card this week are Stampin Up and DCWV papers. I used a Martha Stewart snowflake punch. I added glitter to the snowflake and image. I also used growgrain ribbon and Copic markers.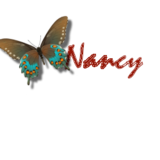 Thank you for visiting my blog. I appreciate your comments!