Good Morning.
It is
Sweet Sketch Wednesday
time again. I hope you will stop by and join us for a fun and inspiring week. Our DT has created some amazing cards for you.
I would like to intoduce Deidre Mosher. She is our sponsor this week over at
SWEET SKETCH WEDNESDAY
.
http://www.etsy.com/shop/DeidreMosherDesigns
And here is a bio to tell you a little about her.
Deidre Mosher Bio

Wildy Whimsical and Seriously Sassy Art is definitely a trademark of Deidre Mosher.

I have been in the business of art for over 25+ years. Starting out as a fashion illustrator, moving into Art Direction, where I did everything from print to TV...and eventually I found my way back to illustration. My art is just plain fun and my love of color is clearly evident in the designs I create. I'm currently licensed with a variety of companies...my designs are used on craft products, greeting cards/paper products, kitchenware, business products and such.
I am first and foremost an...Illustrator and Designer. I am inspired by seriously sassy & bold colors, but also love the 'wow factor' of classic black and white designs. I'm crazy for stripes and dots, and they are a repeated theme in my work.
As an Illustrator, I work in many mediums and styles, ranging from the line art to pastels...having fun adapting them to the latest project. I am inspired by some my favorite artists ...Matisse's use of bold color, Klimt's knowledge of figures and lavish attention to detail, and Gauguin's wild approach to his subjects. They are all so 'awe inspiring'! I'm happiest when I am in my studio and starting a new project...making a mess, experimenting...and even throwing paint.
Any day in the studio is a great day!
I usually get an idea when I least expect it...so when the 'light bulb' goes off...I sketch and sketch and sketch...(hence the reason I buy tracing paper in bulk). I always begin with a pencil and paper, and it evolves from there. My favorite part of the process?? EVERYTHING...from beginning to end.
Grand Prize Winner will Receive:

$10 Gift Certificate
Wow, you won't want to miss out on this one.
Recipe:
Papers; Stampin Up and Bohemis MME, Bluebird All boy, Dragonfly/ Blue
Martha Stewart Border Punch
Stampin Up Ribbon
Stampin Up Pastels
Copics
Image and Sentiment by Deidre Mosher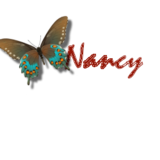 Thank you for taking the time to visit my blog. I appreciate your comments!