Good morning and welcome to my blog.
I want to wish everyone a wonderful
And, In light of what has happened in Newtown, Conn. I want to extend my love and prayers to those that lost loved ones. It is so difficult to even comprehend. Tears come to my eyes everytime I see a child or think about this horrible act of evil. I hug my kids and my grand kids a little tighter. I pray each day that the families that lost their precious family member will be able to find peace in all the madness.
Enjoy your families and friends this Christmas season and pass on a little kindness and love.
Our sponsor this week over at Sweet Sketch Wednesday is
All images/designs are created and copyright owned by
Sally-Ann Hancock
. My work means the world to me - it allows my passion to draw and create, to fit with my family life too - often the inspiration for my designs. Hope you enjoy as much as I enjoy creating.
Our Grand Prize winner will receive: 6 free digi images
Supplies
Stampin Up and DCWV papers
Copics
Ribbon
Stickles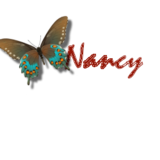 Thank you for taking the time to visit my blog. I appreciate your comments!