Well, it's that time again. The weeks sure go by fast. Today at
we have
as our spnsor.
I hope your will stop by and join us this week. We have a great sketch to work with.
Bio:
Hello, my name is Laurie. I'm just a regular Joe crafter. While trying to
find digital images that met my own crafting needs, I decided to draw some
of my own, as I had so many unique (weird!) ideas that I just couldn't
locate elsewhere. I sincerely hope something I've done inspires you to go
create something to bring a smile to someone else and hope you enjoy
creating to your hearts content with some of my doodles.. ~Laurie
Our Grand Prize Winner will receive: $10 Coupon
Supplies: Stampin Up and Papers from my Stash
Twine
Pre colored image for Doodle Pantry
Challenges Entered: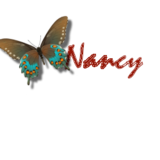 Thank you for taking the time to visit my blog. I appreciate your comments!