It's time for a color challenge at
CATCH THE BUG
. I hope you will join us in some fun this week.
Use the color chart below to create your card. And, post it on
Aqua is such a pretty color. Let's see what you can come up with.
We have so many family Birthdays in May. This is one of many cards I have made.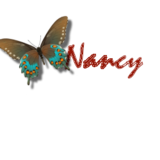 Thank you for taking the time to visit my blog. I appreciate your comments!