Has everyone recovered from the holidays? It is tough getting back into the swing of things and go back to work. I didn't have much time off, but I sure enjoyed what time I did have with my kids. I really hated to see them go back home. I even got off my exercise routine for about ten days and now I am paying for it. I walk with a co-worker five days a week. We walk three miles a day. I feel so good when I do it....but. I am not sure how much it helps. Oh well. It has been one of my goals for the past couple of years.
Well, are you ready for a new sketch this week over at
Our DT has really made some gorgeous cards for you this week. Please stop by their blogs and take a peek!
Our sponsor this week is:
We are so pleased to have a new sponsor for you this week. Lori has some sweet images. Your can check out her blog here.
Lori will be offering a $10.00 gift certificate to the Grand prize winner this week..
The name of this image is "Ethan"
I have one grandson that loves skate boarding and I thought this would be a great card for him. I hope you enjoy it!
I used Stampin Up paper along with brown Brazzle paper. The plaid paper is from my stash and I am not sure what the brand name is. I used Copics: YR00,E33, E13, E37,Y08,Y17, YG95, YG03 and B000. I used gross grain ribbon and brads from "Miss Elizabeth Mini Epoxy Stickers". Cuttle Bug Embossing Folder. The sentiment is digital.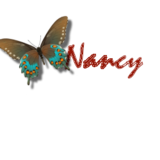 Thank you for visiting my blog. I appreciate your comments!