SWEET SKETCH WEDNESDAY 124
Hi Everyone!! I feel like I have lived on my computer the past couple of weeks to the point that I feel like my eyes are going to pop out of my head. Work has been so stressful with lots of new things going on. Wasn't it just Wednesday........I love Wednesdays, but it seems they are rolling around really quick lately.
Before October gets away from me, I decided I needed to make some Halloween cards. Halloween is one of my favorite holidays. I love seeing the kids all dressed up in their costumes. I especially, love to see my grandkids. You just have to love the sweet innocence of a child.
Our sponsor this week is over at
Sweet Sketch Wednesday

is
Digi Stamp Boutique
Sally Ann is offering our
GRAND PRIZE WINNER
this week
(6) six digis of their choice
. How grand is that! Sally Ann has some really cute, new Christmas images. You will fall in love with them.
And, here is Arlana's lovely sketch
Paper- Stampin Up, DCWV and Heidi Grace Designs.
Pumpkin Stickers and Fence
Nesties: Oval and Scalloped Oval
I hope you will stop on by and visit the rest our Design Team's creations. They are gorgeous.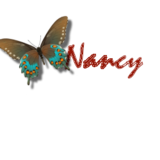 Thank you for taking the time to visit my blog. I appreciate your comments!