Where did Christmas go to??
Sometimes I think the weeks go by in a blink of an eye.
I hope you all had a wonderful Christmas Season. Chirstmas is definally one of you favorite times of the year. It is so fun to have family together. With the kids at home, we actually all stayed up and brought in the new year.
Our sponsor this week over at
SWEET SKETCH WEDNESDAY
is
SATURATED CANARY
Krista has some delightful images. It is so hard to pick just one they are sooo cute.
The
GRAND PRIZE WINNER THIS WEEK
will receive
TWO (2)
of Krista's adorable images.
SATURATED CANARY
Here is Arlana's fun sketch this week.
Be sure to check out the other Design Teams Cards. They are gorgeous!
MADDIE
For my supplies, I have used Stampin Up and Bazzell paper. The snowflake is from a kit I bought several years ago. I have have used a rhinestone, ribbon and one of my Martha Stewart punches.
Last but not least, I want to welcome a new Design Team member. Heide Dronchi.
she is an amazing artist. You won't want to miss her lovely cards.
Welcome, Heide!!
You can visit her blog here.
http://www.heidedpaperie.blogspot.com/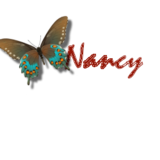 Thank you for taking the time to visit my blog. I appreciate your comments!