Well, as fast as the snow came to Arizona, it left us a few days later. It was wonderful to get the moisture. We really needed it. We are now having 67 to 70 degree weather. Today was so beautiful. It was the perfect spring day. Too bad I had to be inside working all day.
We have a fabulous sponsor this week over at
SWEET SKETCH WEDNESDAY
Heather
is offering our
GRAND PRIZE WINNER (3) THREE DIGIS
of their choice.
I am Heather Dennis, the artist and owner of Fresh Brewed Designs, but first and foremost I am the wife of one amazing husband, mother of two sweet and talented kids. I homeschool and LOVE coffee, creating and chatting with my friends.
Fresh Brewed Designs
is an online shop that opened in November 2010. We sell a wide variety of rubber and digital stamps as well as specializes in many coffee themed images.
It started with a dream and turned into something bigger. With the prodding of a very supportive husband, family and friends, with a lot of help and a lot of headaches:) and a lot of lessons and prayers....
Fresh Brewed Designs
has become a place to share, create, laugh and build lasting friendships.
We always have a pot brewing, so stop by and join us for a cuppa whenever you want!!!
http://freshbreweddesigns.com
Here is the fabulous sketch this week.
Be sure to stop by and see what our Design Team has created for you.
Desert Fiesta
Supplies:
Papers: Scribble Scrabble-Nana's Trunk Collection, Stampin Up and the Paper Company
Cuttlebug Embossing Folder
EK Success Punch-Zigzag
Nestie
Jim Holtz Die-Rosette
Brads
Copics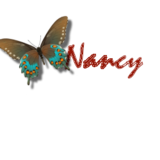 Thank you for taking the time to visit my blog. I appreciate your comments!