One night after work, I got a call from Judi and Arlana. They told me they had just the right image for me to use the next time
SATURATED CANARY
was our sponsor. They were so right. We had such a good time reminiscing about growning up and our adventures in High School and such. My first year in High School was at a brand new school. We were called the "Viewmont Vikings". Art was my favorite class and we had a contest that year to submit a drawing for the school emblem. My drawing won. I was so honored and excited that my drawing was picked.
The school emblem was later designed into the floor of the entry way at our school. Judi and Arlana thought it was very fitting that I use the image:
"Vickie The Viking". It is such a cute image and has brought back so many fun memories of High School.......Go Vikings!!!!!
http://saturated-canary.myshopify.com/collections/all?page=1
My name is Krista Smith. I am the artist behind the Etsy shop, Saturated Canary Digis. I began working in the stamping world about a year ago when I was hired to create rubber designs for the sweet Scottish company, Sugar Nellie. They launched my artwork under the name 'Simply Sassy.' I moved into the digital world just this past month (it's been a super busy month, indeed!). And-- I love it!! There is a little more freedom here, as I can create anything that pops into my head:)! I am so humbled by the artistic talent of the girls coloring in my designs-- it is truly an inspiration! Likewise, I am so thankful for the friendships I've made in this wonderful and lovely crafty community! It's been a true delight! I'd love for you to stop by my challenge/inspiration blog, Saturated Canary Challenge and join in the fun...And, while you're there, click over to my personal blog (Saturated Canary) and introduce yourself! I am a bit eclectic and touch on everything from family (I've got me a great one!) to fashion (obsessed!)...Please say 'hi!'...I'd love to be friends!:)
OUR GRAND PRIZE WINNER THIS WEEK WILL RECEIVE
2 (two) free digis from Krista's shop
VICKY THE VIKING
Recipe:
Papers: Stapin Up and DCWV
Copics
Jeweled ribbon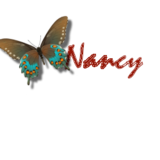 Thank you for taking the time to visit my blog. I appreciate your comments!