Judi beat me to the draw on getting these adorable Origami cards posted for Father's Day.
I made the top one for my son and the rest of the Shirt and Tie cards I made for Primary today. The children really had fun writing messages for their dads in these fun Origami cards.
Here is the
link.
for a great tutorial on how to make these cards. They are quick and easy to make. Judi and I both had twelve cards made in less than an hour.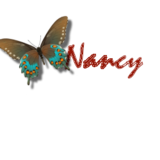 Thank you for taking the time to visit my blog. I appreciate your comments!