Good Morning and Happy Saturday.
Catch the Bug Challenge Blog
is having a color challenge this week where we are to use the cahrt below as our inspiration. I love this sweet image. It was a freebie a few weeks back. Jodi is so generous with her images and always has a freebie on Fridays.
I have used Stampin Up papers and papers from my stash. I know I should know who these papers are from but it is not coming to me tonight.
I have added a big bow to accent this darling image.
The oval and scalloped oval is from nestibilities.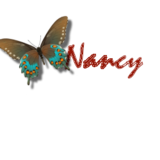 Thank you for taking the time to visit my blog. I appreciate your comments!