We have a challenge every Saturday. And, you don't want to miss out on our Stella Says Sketches. You can join those every other Sunday.
I have used Stampin Up and some of my scraps for this card.
Copics
Just a little something for
Easter. This card got posted last month by mistake. So, I am posting it again.
I have been wanting to make one of the Box Cards. Here is my first try at it.
and
Here is a
link
to see how to make these darling cards.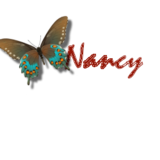 Thank you for taking the time to visit my blog
. I appreciate your comments!