I hope everyone had a good time this week with our week long challenge at
Catch The Bug.
Be sure to stay tuned to see who the winners are. Catch The Bug should have the list up in a few days.
Our challenge today is a BINGO challenge. Use the Bingo card below for your inspiration.
Here are my choices.
Bugaboo Image, No Square and Border
B Brat Ballerina
Supplies:
Stampin Up and Papers from my Stash
Copics
Ribbon
Martha Stewart Border
Pearls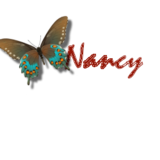 Thank you for taking the time to visit my blog. I appreciate your comments!