Good morning everyone. It is that time again for a fun Bugaboo challenge. I am really looking forward to these challenges each week. I found some sqiggley eyes that were colored and fell in love with them. I just had to use them on a card for Halloween. I love the mummy images that Jodi has created too.. They are so cute.
Here's my card for the challenge this week.
Hope you enjoy.
Suplies
Paper: Stampin Up and DCWV
Copics
Eyes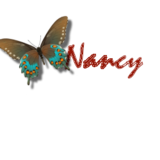 Thank you for taking the time to visit my blog. I appreciate your comments!