I can't believe that Halloween is just around the corner. I have been looking on Pinterest to see if there are any cute ideas for Halloween gifts for the kids on my street. The cutest idea that I have seen is from our very own Design Team member, Jeannie. You will have to check out her blog. Keep scrolling down until you see the cute little halloween box with the candies rapped in paper with little colored images. Just as cute as can be!!
Our Sponsor this week over at
Sweet Sketch Wednesday
is Sally Ann
from
All images/designs are created and copyright owned by
Sally-Ann Hancock
. My work means the world to me - it allows my passion to draw and create, to fit with my family life too - often the inspiration for my designs. Hope you enjoy as much as I enjoy creating.
Our Grand Prize Winner will receive: 6 free digi images
http://www.digistampboutique.co.uk/catalog/
Halloween Characters
Supplies:
Stampin Up amd DCWV papers
Ribbon from Hobby Lobby
Copics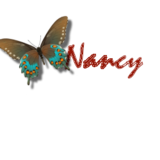 Thank you for taking the time to visit my blog. I appreciate your comments!