A DAY FOR DAISIES provides themed categories of over 1000 fun and whimsical digital images, including fairy tales and magical mermaids, cutie kids, vintage illustrations, sentiments and lovely designs for all occasions!
The Grand Prize Winner this week will receive : $12 Gift Certificate to ADFD Shop
We are re-visting a past sketch. This is one of my favorites. I hope you enjoy creating with it too.
Sketch 175-69
This image reminded my of my grand kids this summer selling lemonaide. One warm summer day, my grand-daughter and grandson came to me and asked if I had any lemonade mix. They wanted to sell lemonade to all the neighbors on our street. So, I gave them a great big can of lemonade mix that I had. Now, it is also grandma's duty to buy drinks from them throughout the day even when I provided the mix in the first place. Hee, hee, Oh how I love my grandkids.
"Ten Cents a Sip"
Here is my sweet new Grand-daughter. Isn't she a doll.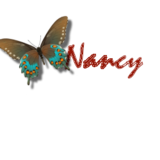 Thank you for taking the time to visit my blog. I appreciate your comments!