Wow, it is Wednesday....where did the week go. I have been worrying this week about one of our DT members because of fires in her area. I not sure what the statis is. And, I really hope she is ok. My town has a fire that just broke out yesterday morning and is spreading really fast. It is in a heavy residental area and they have started to evauate.
They haven't been able to contain it at all. My son was even called back into work to help.
We had a fire here back in 2004 that was really bad and we lost alot of homes in the area. I really pray that everything will turn out ok this time around.
Well, I should get on to announcing our sponsor this week. I hope you will stop by and join us over at
SWEET SKETCH WEDNESDAY
Our sponsor is:
Sally Ann
from
Digi Stamp Boutique
All images/designs are created and copyright owned by
Sally-Ann Hancock
. My work means the world to me - it allows my passion to draw and create, to fit with my family life too - often the inspiration for my designs. Hope you enjoy as much as I enjoy creating.
The Grand Prize Winner will receive: 6 free digi images
Supplies:
Stampin Up, Recollections and The Paper Studio Papers
Copics
Digital Sentiment
Ribbon
Stampin Up Circle Punches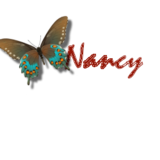 Thank you for taking the time to visit my blog. I appreciate your comments!