Well, Stella is at it again. Isn't this how you feel some Mondays when you are off to work. So much to do and not enough time to get it done. LOL That aside, I really do love my job and all the wonderful people I work with.
Be sure to check out our Design Team creations over at
CATCH THE BUG CHALLENGE BLOG
You can find this darling Stella image over at
Bugaboo
.
Supplies:
Stampin Up and Papers from my stash
Copics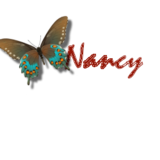 Thank you for taking the time to visit my blog. I appreciate your comments!