I have had this imaged colored up for a while and did not want the month to go by without using it. Isn't this image a fun one? I love this time of the year with all the fun holiday images. This image is:
JJ Calandar Month October
. She is certainly a great image for Halloween.
Stop by
Catch The Bug
to see the rest of our DesignTeam creations today.
Supplies:
Stampin Up and Papers from my Stash
Copics
Embossing folder by Darci
Buttons and Twine
Ribbon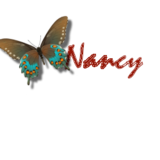 Thank you for taking the time to visit my blog. I appreciate your comments!