It looks like it is time for a new computer. Mine is really on its way out. I am really trying to stay ahead of this.. I start it up and then it crashes within a few minutes. It is so frustrating.
Digi Stamp Boutique
is our Sponsor this week over at
Bio:
All images/designs are created and copyright owned by Sally-Ann Hancock. My work means the world to me - it allows my passion to draw and create, to fit with my family life too, often the inspiration for my designs. Hope you enjoy my images as much as I enjoy creating them.
Our Grand Prize Winner will receive:
£10 voucher
Supplies:
Stampin Up and papers from my stash
Copics
Flowers
Spellbinders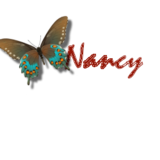 Thank you for taking the time to visit my blog. I appreciate your comments!