Tomorrow (Saturday) is our 5th Birthday over at
BUGABOO STAMPS.
Come and join us for our celebration. There are lots of fun prizes to be had.
This cute little soccer girl is our freebie this week at BUGABOO.
I love soccer and so do my grand kids. This reminds me so much of my grand daughter. They just won the championship in their division in Phoenix a couple of weeks ago. Yehhhh!!!
Stampin Up and Papers from my Stash
Copics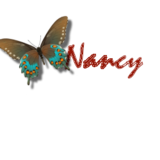 Thank you for taking the time to visit my blog. I appreciate your comments!