On the 12th Day of Christmas my true love gave to me, "Twelve Drummers Drumming".
Catch The Bug Challenge Blog
asked us to make a card today using a Theme from a song. I picked the song "Let It Snow".
It has been an amazing few days getting my cards made along with getting everything ready for Christmas. It has been a fun challenge and I am glad that Linda (one of my DT buddies) from SSW challenged me to join her in playing along. We both finished the challenge.....at least I think we did. I am off to check and see if she finished her card today!!!
Thanks Bugaboo for a great Challenge!!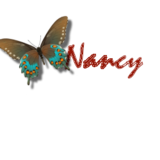 Thank you for taking the time to visit my blog. I appreciate your comments!