It is getting to look alot like
Christmas
in my part of the world. We have had snow and rain the past couple of days. And, now it is snowing like crazy outside. It will be interesting to see if we are able to get to work in the morning. Oh, it would be so nice to have a day off to work on Christmas projects.
It is always such a delight to have
Jody
from
Bugaboo Stamps
as our Sponsor.
Our GRAND PRIZE WINNER this week over at
Sweet Sketch Wednesday
will receive
(7) seven
wonderful images from the
Bugaboo store
. It is a value of $21.00.
You can't bet that!!!
Everything That You Ever Wanted to Know About Bugaboo Stamps:
As if raising five children in the frozen land of the North was not enough of a challenge,
Jodie Mackrell
decided to dip her cold little Canadian toes into the world of papercrafting by opening an online store full of her illustrations. That was two years ago. Today
Bugaboo Stamps
is one of the leading companies in digital images, and we're still growing! From seriously snarky to sugary sweet to sublimely soulful all the way over to the other side of the super sexy spectrum, you're bound to find all that you need and more to create your paper projects. Jodie works very hard to provide New Releases and Freebies every week!
Our links are:
Store :
http://www.bugaboostamps.com/
Catch the bug Challenge blog:
http://catchthebugblog.blogspot.com/
Arlana's sketch of the week. This is a sketch that we used awhile back. It was sketch #51.
Arlana is bringing back some of the sketches from time to time.
You can find
Ginger
Candy
2
here.
For my supplies this week, I used Stampin Up, My Minds Eye and DCWV paper. I used Tulip Puff Paint on Ginger's head, arms and legs. I popped the little candy canes at the bottom to add a little accent. And, last but not least, I used my Copics.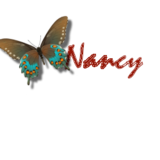 Thank you for taking the time to visit my blog. I appreciate your comments!