Hi everyone, I decided to enter a card into the
Catch The Bug Challenge
this week. They are having a "color challenge" using the color scheme below.
I love soccer and my grand-daughter has been on the all star team here in our area.
She has had a really good season. Their regular season is just about ready to start up again. I laugh because my grand-daughter has dark brown hair and brown eyes. Just the opposite from this little gal in my card. However, I was thinking of her the whole time I was making this. This card is for you Sam.
Supplies:
Stampin Up and Recollections paper
Stampin Up Ribbon
Copics
Oval and Oval Scallop nestibilities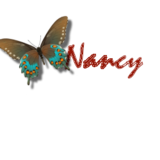 Thank you for taking the time to visit my blog. I appreciate your comments!