The theme for this weeks challenge at
CATCH THE BUG CHALLENGE BLOG
is
"IT'S A BUGS LIFE".
I love this image from
BUGABOO
.
It is called
Scene It- Lady Bugs
Lady Bugs are one of my favorite bugs. Infact, when one of my daughter's was growing up, she was nick-named "Lady Bug" by her dad. It stuck, and she still gets called that from time to time. And, it always bring a smile to my face.
I hope you will join us this week at Catch The Bug Challenge.
There are tons of images to win.
The rules are simple: Create a Project using the Theme above and post a link to it on
Bugaboo Stamps
' challenge blog,
Catch the Bug
, by 3/20/13 at 6:00 AM EST to be entered a random drawing for three digi prize packs –ten (10) (using Bugaboo only) seven (7) or four (4), using any image!
Supplies
Stampin Up, and My Minds Eye Paper
Copics
Ribbon
Nestibilities
Challenges I have entered: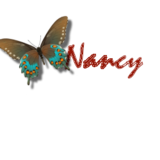 Thank you for taking the time to visit my blog. I appreciate your comments!