Wow, it is Wednesday again. How time flies when you are having fun.
And, the best part is it is time for
SWEET SKETCH WEDNESDAY
I have been really busy this past week and a half learning a new job.
It is wearing me out mentally but I love it. I know it will just take a little time to learn everything. There is tons of info rattling around in my head. LOL
Lots of new programs and new procedures to learn.
It is so nice to take a little break from work and do a little crafting. And, so good for the brain to have a break and do a little card making. :)
Our sponsor this week is
Gerda from Stamp Fairy
http://stampfairy.com
"Stamp Fairy officially launched on November 5th 2010. Gerda Burghardt, artist and owner, creates cute and whimsical digital images for the young and old, inspired by her life, love and 4 cute cats. You will find adorable teddies bears, young boys and girls, fuzzy little bunnies and whimsical critters. Stamp Fairy has new releases along with a free image in every new set published weekly on Fridays. Please visit the store and browse StampFairy's wonderful images. We hope StampFairy's images inspire YOUR creativity."
Our Grand Prize Winner this week will receive: $10 Gift Certificate
Mini Stars 2
Supplies:
Stampin Up and Recolletions Papers
Ribbon
Copics
Rhinestones
Paper Piecing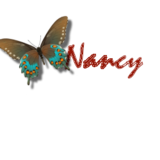 Thank you for taking the time to visit my blog. I appreciate your comments!