This is going to be short and sweet today. I have had a crazy few week but I think things are finally starting to settle down. One thing for sure, I am tired but I love my new job.
Our sponsor this week for
SWEET SKETCH WEDNESDAY
is:
The Doodle Garden
Jenn, Jenna or Jennifer Nilsson
The Doodle Garden Blogspot has been closed
HI all!
Thanks for taking the time to get to know a little bit about the gal behind The Doodle Garden digis!

I'm Jennifer L Nilsson (but please, call me Jenn or Jenna!). And I am blessed to be able to work full-time from home as a licensed artist.

I enjoy creating bright whimsical pieces for manufacturers, but also wanted to be able to offer something to those who like to craft. So I have begun my journey with digistamp designs with my Etsy shop: The Doodle Garden.

It's fairly new, but is growing pretty fast and I am SOOO enjoying creating these little whimsies for YOU!
Prize: 5 single digis (sets not included) of winner's choice
Supplies:
Stampin up and papers from my stash
Copics
Stampin Up Pastels
Recollection Flowers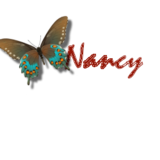 Thank you for taking the time to visit my blog. I appreciate your comments!