Good Morning. Today, I have created a Valentine Cup with Candy Kisses in it. You can add the tag and give your gift to someone special.
Ava-Deacon Heart

You will need a 10 by 4 inch piece of card stock. Wrap with designer paper. Use glue or tape to attach to card stock. Cut in 1/2 inch on one side of the 10 inch long strip. Turn in. Make your handle by making a "U" shape piece that is about 1 inch wide. Cover with designer paper and Turn in the ends at 1/2 inch. Make a tube out of the long 10 inch piece and over lap about 1/2 inch. Staple at top and place the handle into the opening and staple the rest of the way down to secure the handle to the cup. Turn the botton taps inside. Make a circle the size of the bottom opening of the cup. Cover both sides with designer paper. Glue to the cup. Add candy Ribbon and tag. There you go. You have a cute cup to put candy in for someone special.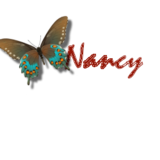 Thank you for taking the time to visit my blog. I appreciate your comments!