Well, another week has rolled around. I can't believe it is Wednesday again. I am still wondering where this last year has gone to let alone one week. LOL
We are delighted to welcome our sponsor this week. Sally Ann has been our long time sponsor and we appreciate her willingness to sponsor us every month. Thank you, Sally Ann!!
Bio:
All images/designs are created and copyright owned by Sally-Ann Hancock. My work means the world to me - it allows my passion to draw and create, to fit with my family life too, often the inspiration for my designs. Hope you enjoy my images as much as I enjoy creating them.
Our Grand Prize Winner will receive:
£10 voucher
Megan-Thinking of You
Supplies
Stampin Up and Papers from my Stash
Copics
Twine
Embossing Folder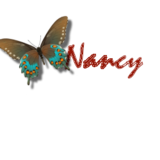 Thank you for taking the time to visit my blog. I appreciate your comments!