Welcome, today we have Stella with us. Uase the sketch below to create your card. I hope you will join us at
CATCH THE BUG
And, the winner on my blog for our week long Birthday Celebration is:
Lynn aka (Lynnpenguin)
You can find this darling monkey at Bugaboo: the link below.
Featuring
Monkey Love-Single Rose
Supplies:
Stampin Up and Papers from my stash
Rhinestones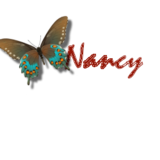 Thank you for taking the time to visit my blog. I appreciate your comments!