It is finally Saturday. It is so nice to have a day off from work. I always say I am going to sleep in on Saturday morning. But, it never seems to happen. I got busy this morning and put together my card for the challenge over at
CATCH THE BUG CHALLENGE BLOG
My printed version of the color scheme and the online picture version of the color scheme is slightly different. I didn't realize this until I went to post my card. Anyway, this is what I came up with.
I love this freebie from a few weeks ago. Isn't he cute!
I have used Stampin Up and DCWV papers. The ribbon, twine and button are from JoAnns. I have used copic markers to color up the image. The scallop oval and oval for the sentiment are punches from Stampin Up. The sentiment is digital.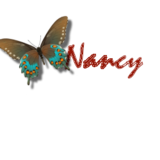 Thank you for taking the time to visit my blog. I appreciate your comments!