Hello everyone. What a week it has been. We had our frig stop working this past weekend and now we are waiting for the repair guy to come and check it out. I am really hoping he doesn't tell us that we need a new one. And, I really hope it can be fixed. And Oh, what to do with all the food. It really becomes a challenge. Talking about challenges, we have a fabulous challenge this week over at
I hope you will stop by and join us in the fun. Our Design Team has created some beautiful cards for you to view.
All images/designs are created and copyright owned by
Sally-Ann Hancock
. My work means the world to me - it allows my passion to draw and create, to fit with my family life too - often the inspiration for my designs. Hope you enjoy as much as I enjoy creating.
Grand Prize Winner will receive: 6 free digi images
http://digistampboutique.co.uk/
CUTE MERMAID
Supplies
Papers: Paper Pizazz, Bazzle and Stampin Up
Glossy Accents
Copics
Crocheted Trim
Handmade Flower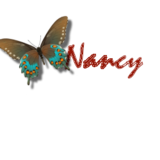 Thank you for taking the time to visit my blog. I appreciate your comments!