I found this cute little pumkin on Pinterest yesterday and had to make one up. They don't take too much time to make. Probably about one hour. This one is made with strips of twelve inch paper.
Here is the link for the tutorial.
http://www.twopaperdivas.com/2012/09/fallish-freebie-friday.html
I think it would be fun to make a bigger one. You would have to piece the twelve inch papers together. But, it would still work.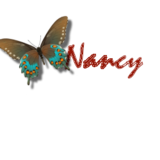 Thank you for taking the time to visit my blog. I appreciate your comments!