Hello everyone.
Thanks for stopping by my blog. I have some pretty exciting news this week. I won second place over all in the Catch The Bug Birthday Bash Blog Hop this past week. It is pretty exciting especially since I will be a guest designer for Bugaboo for two months. I am not sure yet when it will be....but still really exciting for me. I also won $75.00 in images. Wooo Hoooo!!
We have a fabuous sponsor this week.
Jessica and Stef H (Glitterbabe)
from
Floppy Latte
Floppy Latte

Jessica and Stef H (Glitterbabe)
Hi. I'm jessica (or FLOPPY) of FLOPPY LATTE DESIGNS. I design digital stamps and papers, and also rework old woodcuts and drawings and put them into digital stamp form.. and i'm stef (or GLITTERBABE) as i'm known in blogland. I also design digital stamps but not quite as intricately as FLOPPY does. Together we're the LATTE LADIES, or better known as FLOPPY LATTE DESIGNS. Jess is the more serious one and stef is the clown – always trying to make people laugh. ok. So she likes the limelight. Keeps me (jess) in the background creating. Together we offer a variety of stamping and scrapbooking images and items reaching out to everyone's tastes (so we think). Do drop by FLOPPY LATTE DESIGNS ( www.floppylattedesigns.com/catalog ) and have a look around. We are sure you'll see something you like and we guarantee it'll put a smile on your face!
The Grand Prize Winner will Receive:

$10 Gift Certificate
Our fabulous sketch from Sally on our DT.
Clown Doll
Supplies:
Stampin Up, Scribble Scrabble and Recollections papers
Copics
Tim Holtz Rossettes
EK Success Flower Punch
Buttons
Twine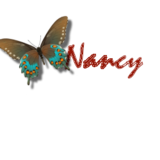 Thank you for taking the time to visit my blog. I appreciate your comments!