Wow, today got away from me....I worked all day and just realized I needed to get my post ready for Wednesday.......what is so special about Wednesday????
You got it.
It is
Our grand prized winner this week will receive:
Here is Heathers bio:
I am Heather Dennis, the artist and owner of Fresh Brewed Designs, but first and foremost I am the wife of one amazing husband, mother of two sweet and talented kids. I homeschool and LOVE coffee, creating and chatting with my friends.
Fresh Brewed Designs
is an online shop that opened in November 2010. We sell a wide variety of rubber and digital stamps as well as specializes in many coffee themed images.
It started with a dream and turned into something bigger. With the prodding of a very supportive husband, family and friends, with a lot of help and a lot of headaches:) and a lot of lessons and prayers....
Fresh Brewed Designs
has become a place to share, create, laugh and build lasting friendships.
We always have a pot brewing, so stop by and join us for a cuppa whenever you want!!!
Your A Star Couple

Supplies:
Stampin Up and Daisy Paisley Paper
Sizzix Embossing Folder
Copics
Stickles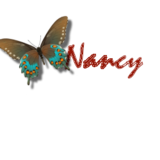 Thank you for taking the time to visit my blog. I appreciate your comments!