Hello, everyone.
Catch The Bug Challenge Blog
is have a Photo Challenge this week. Our inspiration is to come from the picture below. I am still in the mood for Birthday Cards. So, here I go...
I just got back from a fabulous time in Phoenix with my family. We went down for the "Color Run". We had so much fun even though we got rained on. We haven't had rain in months and it decides to rain today.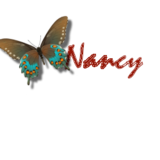 Thank you for taking the time to visit my blog. I appreciate your comments!