I have had a very busy week this week so my post is going to be really short. I have family here and that is wonderful. The funeral for my friend, Andrew is today. (One of the Firefighter's that lost his life last week in the terrible forest fire in Yarnell) God bless and be with his sweet little family.
A DAY FOR DAISIES provides themed categories of over 1000 fun and whimsical digital images, including fairy tales and magical mermaids, cutie kids, vintage illustrations, sentiments and lovely designs for all occasions!
Our Grand Prize Winner will receive: $12 Gift Certificate to ADFD Shop
My Best Boy
Supplies:
Stampin Up and DCWV
Nestibilites Oval Die Cut and Tag
Paper Piecing
Copics
Rhinestones
Digital Sentiment

Have a wonderful week!!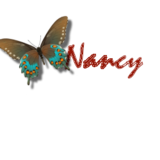 Thank you for taking the time to visit my blog. I appreciate your comments!