It seems like it has been awhile since we had a Stella Says Sketch....
So, here she is:
I hope you will stop by and join us over at
CATCH THE BUG CHALLENGE BLOG
With summer in our sights, from May through August, the Stella Says Sketch challenge with run for 1 month.
So, there will be a new sketch each month.
Play along and you have the chance to WIN BIG Bugaboo Prizes....
The rules are simple: Create a Sketch project and post a link to it on Bugaboo Stamps' challenge blog, Catch the Bug, by 811/13 at 6:00 AM EST to be entered a random drawing for three digi prize packs –Seven (7) (using Bugaboo only) four (4) or two (2), using any image!
LIMIT 3 ENTRIES PER PERSON PLEASE
New projects only no backlinking please!
Lion Topper
Supplies:
Stampin Up and Recollection Papers
Ribbon
Copics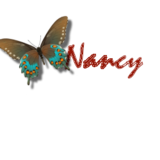 Thank you for taking the time to visit my blog. I appreciate your comments!